|
Created: July 25, 2020
|
Last Updated: July 7, 2022
Email Marketing
Marketing Strategy & Management
Digital Marketing
Event Marketing
Marketing Analytics
Lead Generation
Marketing Automation
When I started at World Bicycle Relief (WBR), I was contracted to execute the 2017 Year-End email campaign. I had about 7-8 weeks to develop a strategy, work with internal team members on developing email content by segment, create the emails in Hubspot, and execute the campaign. Previously, WBR had mostly used email automation for subscribers but had not set up an automated campaign with triggers. Part of my new strategy was to utilize the Hubspot automation feature for each segment. The segments were broken up by market (U.S., Canada, UK, Germany, EU, and Australia), fundraisers, recurring donors, mid-level donors, and major donors.
After a successful Year-End campaign, my contract was extended to continue to execute email marketing, as well as help revamp the email marketing strategy for WBR. One of my big projects was working on donor retention after we discovered low retention data. I developed a proposal for a new email marketing strategy that would take into consideration segmentation, lead generation, and a donation funnel and ultimately provide a clear donor journey for WBR. Part of this project was analyzing WBR's email lists. I discovered that we had been using the U.S. as a general audience, grouping anyone who didn't fit in the other segments but not taking into consideration those who may have only donated once versus those who never donated. As part of my recommendations and development of the lead generation and donor journey strategy, I recommended that we add a non-donor segment and a 1-time donor segment that represent leads and prospects that we can convert into recurring donors and/or fundraisers. Recurring donors and fundraisers can move into mid-level and then major donor levels as their commitment and engagement with WBR increases.
Year-End Campaign Email Examples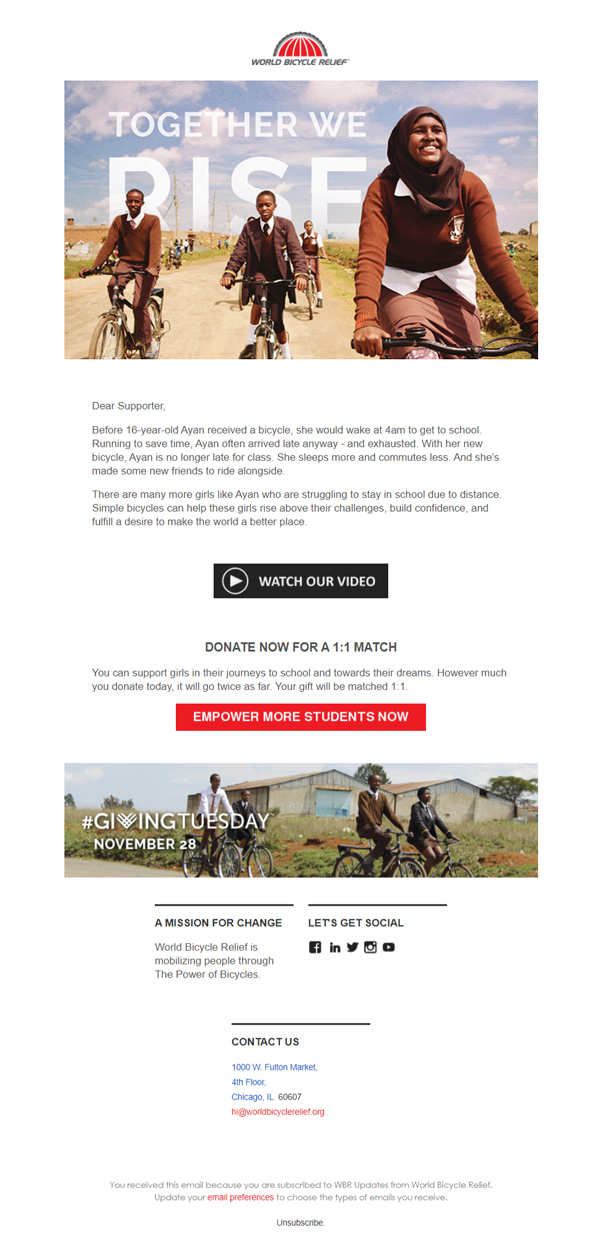 Hey There, I'm Mollye!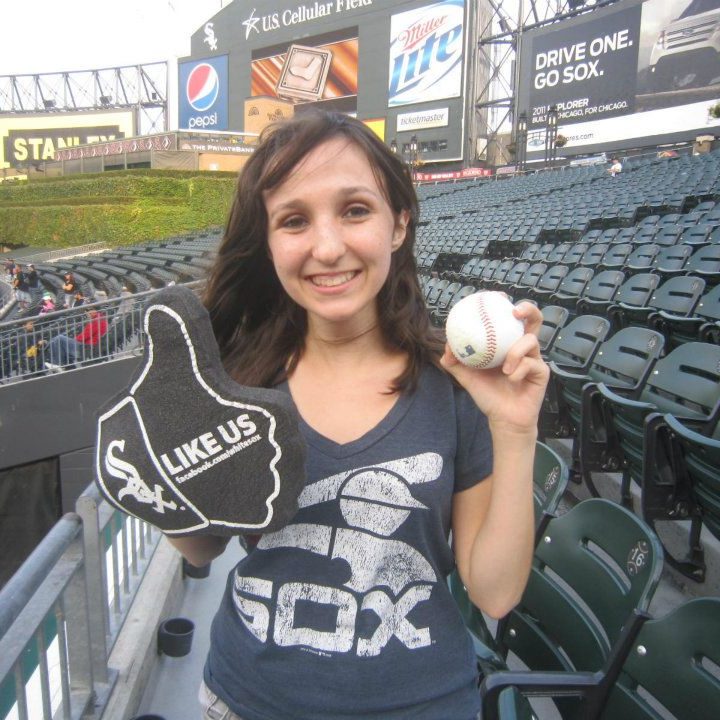 Welcome to my blog where I share experiences in my work and personal life and the tips and tricks that help me stay balanced and get everything done. Enjoy!