After finishing my Master's in Sports Administration from Northwestern University, I wanted to redefine my work and educational experiences to combine all of the things that motivate me and my career. Why, you may ask, would I want to do this? A lot of people are confused by my career path and don't know what to make of it, partially because they don't see how everything fits together. Being a freelancer doesn't always make sense to someone who has had a traditional background. It's sometimes tough to explain that I'm not job hopping, but rather choosing to take on contract work. And trying to transition into sports further complicates my background. One tool I remembered from my undergraduate business classes was defining brand pillars.
What are brand pillars?
In the world of branding, brand pillars are the core values that drive what a brand stands for and how a brand presents itself to the world. Everything the brand does is supported by the brand pillars, always. Brand pillars help to define brand identity. Christy McLeod of Percolate said it best, "…Brand identity, brings together what we refer to as "brand pillars" for the company. Those pillars are the mission, values, purpose, positioning, voice, tone, look and feel. These become your compass—the lens through which you evaluate all decisions at every level of the organization."
How to define brand pillars for your personal brand
There are a couple of avenues you can take for defining your personal brand pillars. You can define them as intangible values such as empathy, empowerment, boldness, etc. The intangible values help to define the essence of your brand and what your brand stands for. Say your brand pillars are empathy, empowerment, and boldness. Your communications and look and feel will reflect those three pillars. You may use bold colors for your design and use empathetic and empowering language in your copy.
Another way to define your brand pillars is by your tangible assets. For me, the confusion was around my actual work and skills and how I put them all together. Tangible assets are how I wanted to define my brand pillars to make my career objectives more clear.
The steps to define brand pillars for both tangible assets and intangible values is fairly similar:
Take stock of what you did in the past. If you're looking at intangible values ask yourself questions that reflect your behavior and attitude. How do you respond to criticism? What tone do you use when you talk about your work? Are you blunt and straight to the point or are you understanding and accommodating to not offend anyone while putting in your two-cents? If you're looking at tangible assets, list out the details of your work background and education. What did you like to do and not like to do? What were you good at? What projects were successful and why?
List out all of your good and bad qualities or skills. What skills are you good at but don't like to do? What qualities do you bring to the table?
Look to your future. Where do you want to go? How do you want to be seen in your career? What kind of expertise do you want to bring to the table?
Find the common denominators. After you have done an internal assessment of your past, present, and future, start mapping out which pieces connect together and give each grouping a name.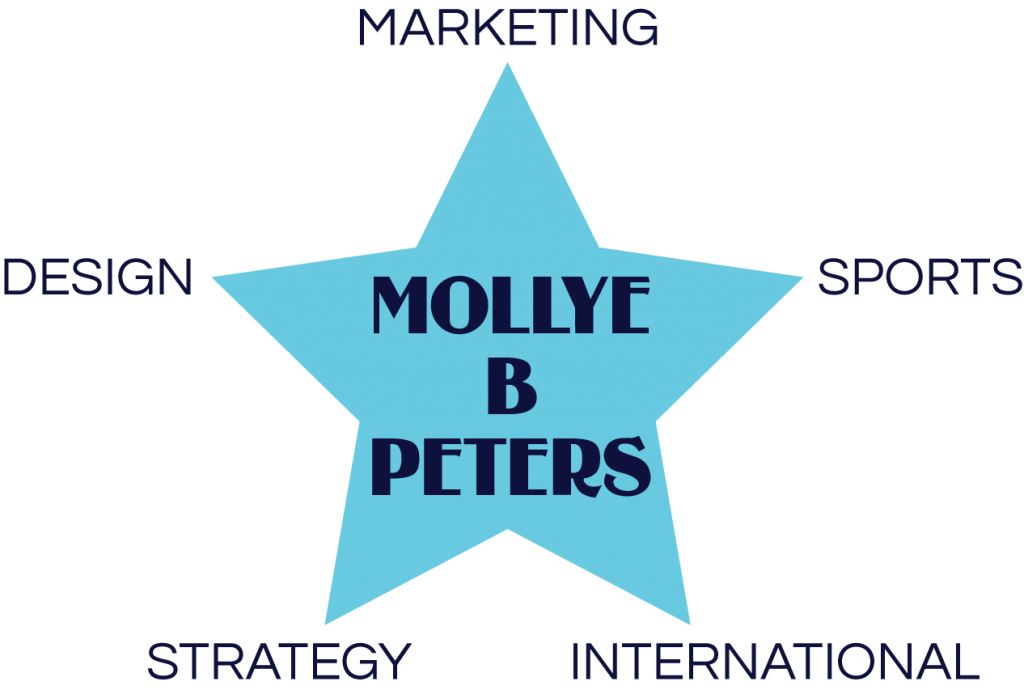 I spent months analyzing my personal brand, work experience, education, values, skills, etc. to have a better understanding of what I bring to the table as an employee and freelancer. I wrote out my coursework, my past jobs, the skills used, what skills I enjoy doing, what skills I'm good at, which projects brought the most success, which projects were the most enjoyable for me, etc. All of that led me to my 5 brand pillars – areas that define my skills and experience that I bring to every job I work. These brand pillars are marketing, sports, international, strategy, and design. Combining these brand pillars ultimately forms the career that I want to achieve in international sports marketing.
How to use your brand pillars to advance your career
As I mentioned before, when I tell people what I want to do for a living, I typically get questions on how it all comes together. The answer is not simple. Before defining my brand pillars, I would go into a long explanation such as:
"Every person in the world understands the cultural institution of sports because everyone has had some personal experience in sports. Since the industrial revolution, that cultural institution has become increasingly commercial with the rise of professional sports leagues, the Olympics, and now collegiate and minor leagues. As a cultural institution and industry, sports is a complicated universe and it operates on many levels. Marketing and globalization are key players in the development of any business and industry. The sports industry is no exception. The MLB, NFL, NBA, NHL, and FIFA all operate internationally, nationally and locally. The MLB, in particular, realized that it has maxed out its home market and needs to grow internationally in order to survive. Media and sponsorship have turned sports into a multi-billion dollar industry. Non-sports related companies like Visa or McDonald's are using the cultural institution of sports to connect with fans/consumers and, in-turn, are paying millions of dollars in sponsorship. The ability to understand how the cultural aspects of sports directly impacts marketing, international business, strategy, and design is crucial to business development. There is such a unique relationship between the cultural institution of sports and business development that it can change a person's perception of a brand and convert fans into loyal customers and increase ROI."
As you can see and read (you probably skipped ahead), that was a really long-winded explanation to try to get people to understand the connections between each of my brand pillars. After taking the time to develop my brand pillars, I was able to come up with a much shorter description of what I want to do:
"What I want to do is help organizations strategize using sports marketing and international business strategy to better connect with consumers and drive business growth. I believe sports marketing can open doors and help organizations relate to their consumers on a different level than other marketing strategies, creating more loyal customers and driving growth."
That's my elevator speech – short, to the point, and defined all because I took the time to define my brand pillars from my tangible assets. Once you define your brand pillars you can succinctly put together your value propositions and create all of the assets for your personal brand and your career.
Hey There, I'm Mollye!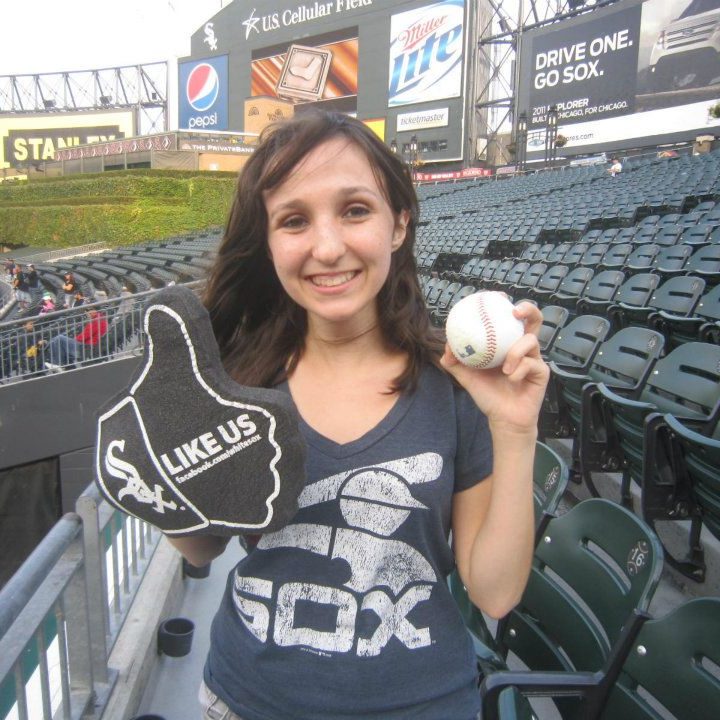 Welcome to my blog where I share experiences in my work and personal life and the tips and tricks that help me stay balanced and get everything done. Enjoy!