A couple of months ago, I read the July issue of Marie Claire and became pleasantly surprised to see not one, but two articles covering a topic that I had desperately been wanting to see become more mainstream: Women in Sports. Since I have been working towards becoming a sports marketing professional for the past 5 years, it was refreshing and inspiring to read about four amazing, successful women doing exactly what I hope to do one day.
I was so moved, I wrote in to Marie Claire and told them how great it was to see their articles, especially Hoop Dreams, about Heidi Ueberroth, President of NBA International. Her background is so similar to mine and it's very exciting to see someone like her at the top. Fast forward a few weeks later, I get an email saying I'm the Marie Claire September 2013 Reader of the Month, that my comment will be published, and I will be receiving a beauty gift bag! I was beyond ecstatic. Especially because I just accepted a game day position at the Chicago Bears the week before and decided to apply to grad school for a Masters in Sports Administration focused in Marketing. Things seem to finally be coming together.
Today I came home and saw the September issue of Marie Claire and a package. I was so excited. Definitely two of the best things a girl could receive after coming home from work! Check out the pictures below to see my comment in the magazine and all of the goodies I received.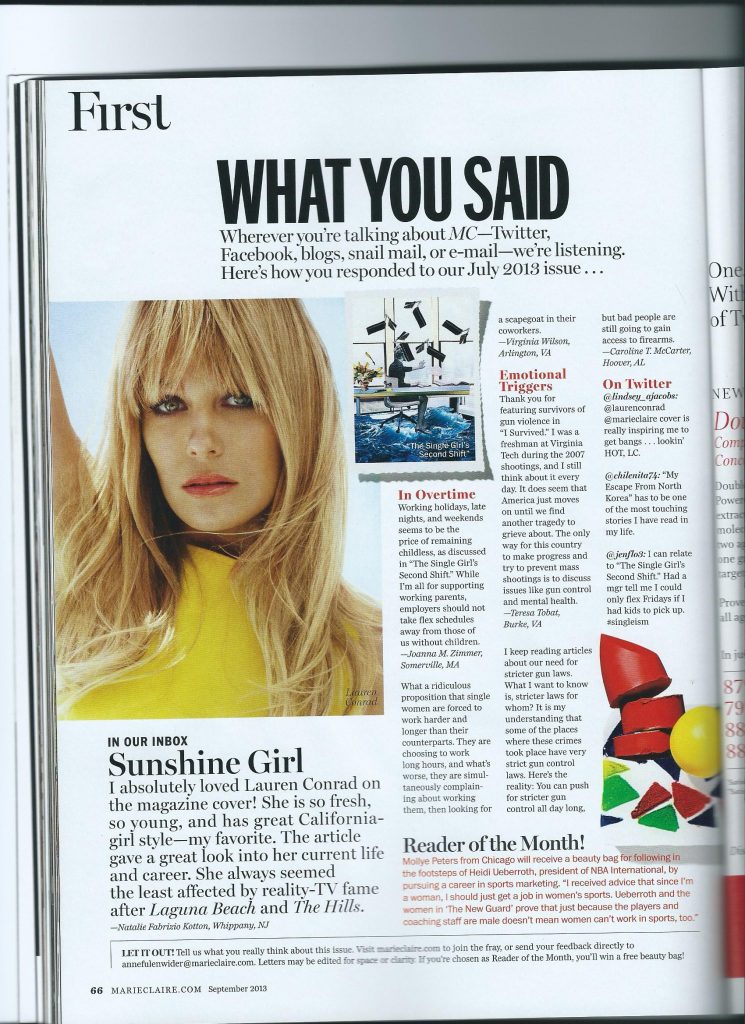 I received advice that since I'm a woman, I should just get a job in women's sports. Uberroth and the women in 'The New Guard' prove that just because the players and coaching staff are male doesn't mean women can't work in sports, too."
This honor/opportunity might not seem like a big deal to some people, but it has inspired me so much more. I have been so blessed to have wonderful friends, family, and co-workers who have supported me through this journey. I dedicate my Marie Claire Reader of the Month to my whole support system, as well as everyone that is working hard every day to pursue their dreams. Thank you so much Marie Claire!!!
Related articles
Hey There, I'm Mollye!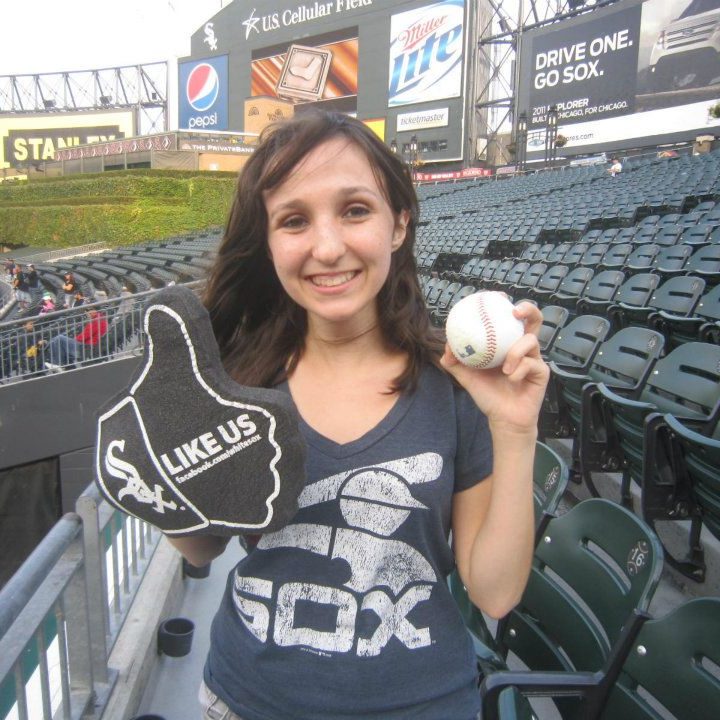 Welcome to my blog where I share experiences in my work and personal life and the tips and tricks that help me stay balanced and get everything done. Enjoy!