Posted: September 15, 2019
|
Last Updated: September 15, 2019
It's officially been one year since we lost my dad to COPD. Over the past year, I have gone through a lot of emotions trying to cope and mourn. It's been a process and it hasn't been perfect or pretty. I've been numb, easily aggravated, sad, nostalgic, heartbroken, and so much more going through the process of moving forward. I think it's important to share this because I'm not the first person to lose a loved one, and I definitely won't be the last. I have recognized over this past year just how many friends of mine have also lost a parent already. We all in our own ways are mourning, grieving, and trying to move forward. So I share with you my progress after 1 year of losing my dad in the hopes that my struggles and experience with mourning, grieving, and moving forward makes someone else feel less alone or helps someone going through the same type of loss.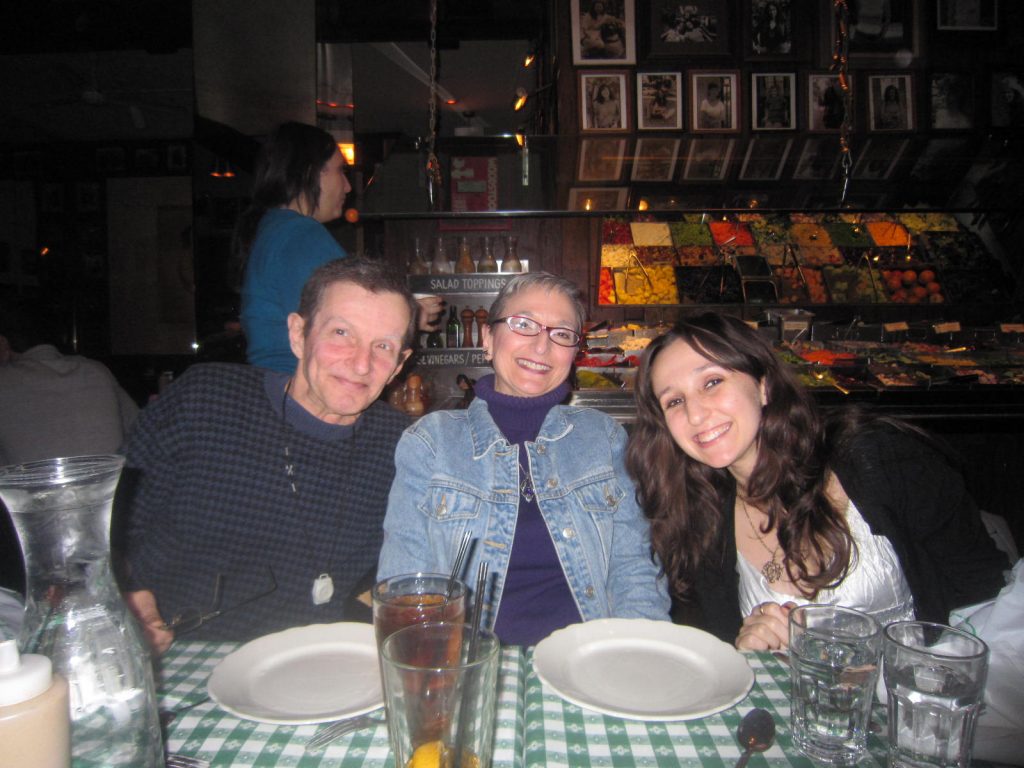 Numbness
When my dad died, I had been his primary caregiver and almost all of the responsibility of his healthcare was on me. I was working full-time and I was always home to take care of him, especially when we didn't have a nurse. We knew his time was coming to an end. We were planning for in-home hospice. But my dad had other plans. He passed away 2 weeks earlier than we originally were planning for with hospice. 8 AM on August 10, 2018, my mom wakes us up saying something is wrong and before we could all get to the living room he was gone. When it happened, my mom was by his side and my dad looked right in her eyes. She said it was like he knew that was it. One of my sisters was crying. The other was in a bit of shock. My mom was beside herself. And I was part numb, part ready to take charge of funeral planning, and part anxious.
A coworker friend of mine was on her way over to work from my house on a project when it happened. I sent her a text to let her know my dad died and she brought us bagels and OJ for breakfast and offered to stay with my Bubbie (Grandma in Yiddish) while we went to the funeral home to make arrangements. That was one less thing for us to worry about that day. We luckily had two nurses at the time of my dad's death. The night nurse was transitioning the day nurse to the day shift when it happened. They handled calling 911 to report the death, working with the paramedics and speaking to the police officers on filing all of the paperwork. We focused on contacting the funeral company and who we needed to call to let them know my dad had died. My dad's best friends were able to come with us to the funeral home and support us there. I was numb but holding it together for my family the best I could like I had been doing for several months as I cared for my dad.
I spent the rest of the day in go-mode making sure my dad got the best casket that perfectly represented who he was as a person. My sisters and I then got to work on getting the house ready for the shiva. We were all sad, upset, and missed our dad but there was too much to do. We had to get all of the medical equipment out of the house, clean the house, clean the yard, and make a lot of phone calls to tell people about the funeral and shiva. There was no time to break down. This feeling of numbness and go go go lasted through the funeral. My little sister was too emotional to read what she wrote about my dad at the service so I read it for her. I had to be strong for her and get through this. I was numb during the burial and I would not break in front of everyone.
Anger Sets In
I didn't break down at the shiva either, which last five days. Five days of people constantly in and out of our home, many of those people didn't even know my dad. Most of the people who came to the shiva were there to support my mom, which was great for her. That fits with her way of coping. For me, I was done talking to people after day 2. I was done with people who I didn't know coming up to me and asking me where I live and what I've been doing. Anger was starting to creep in, replacing the numbness I had been feeling. After the 3rd time of having to explain to someone I didn't know that I've been the primary caregiver for my dad and have been living at home since college because my dad was sick, I was angry. I was annoyed that people kept asking me questions. I was annoyed that people were in my house and came to my dad's shiva and didn't even know what happened. I was mad that my mom was using the shiva more to catch up with people she hasn't seen in a long time than spending the time talking about my dad. To be fair, that's just how my mom is. That's how she was coping, by catching up with people and reminiscing with them. But for me, I was just mad.
I had done everything from having to move to only remote work so I could be my dad's primary caregiver, running to & from the hospital, getting calls from my dad in the middle of the night because he didn't feel like the nurses at the hospital were taking care of him and having to call the nurses station to check-in, learning respiratory and nursing care so my dad could come home, and then I was my dad's respiratory specialist and nurse at home, especially when we didn't have a nurse. After everything, I just couldn't take people asking me questions and having to explain all of this like it hadn't been going on for 7 months.
It wasn't that I didn't appreciate everyone who showed up for us. I did, more than I could ever express. It was after everything we had been through, everything I had done, and keeping it together for my family, I just couldn't handle talking about it over and over again. I needed and wanted to just be with my sisters. To sit there and think about the good times with my dad and not talk about how bad the past six to seven months had been.
Distraction & More Anger
Over the next couple of months, the numbness and anger were still there. I hadn't quite dealt with the pain I was feeling. I used distractions to keep me going. The week after the shiva I had to finish up my freelance contract. I needed to take some time for myself and two weeks after the shiva I was going on a road trip with my best friend to help her move to Seattle. Then I stayed with my sister in Seattle for a couple of days to spend more time with her. When I came home we were getting the house ready to have our windows redone. After that, it was my birthday and the last thing I wanted to do was celebrate. I went to homecoming with one of my best friends instead. And then it was October. From mid-August through the beginning of October I was bouncing from one thing to another still trying to hold it together.
Come October the anger was getting worse. I was snapping at anyone who tried to give me advice or tell me what I should be doing, including my sisters. I felt bad for snapping and explained that right then I wasn't receptive to other peoples opinions, no matter who they are. In my eyes, I had just done the hardest thing I could've possibly done, keeping my dad alive and being in charge of his care. I didn't need anyone to tell me what to do.
It wasn't until Sukkot when we were invited by one of my dad's nurses (who was absolutely amazing to us and my dad) to go celebrate the holiday at her house with her family. I was planning on going but everything hit me that night. I told my mom to tell the nurse I'm sorry I wasn't there and I spent the night hysterically crying. This was the first time I cried in two months. I let everything out. I was no longer numb and the anger was subsiding. I needed that release, in private, to get to the light.
Glimpses of Light
Out of all of the conversations at the shiva about what happened, one actually made me feel better. A partner at the company my mom works for came to pay his respects. At some point, the two of us started talking and he mentioned my mom had briefly talked about everything I contributed. He listened. He didn't really ask questions. He just listened. And then he told me how impressed he was with what I did for my family, how incredibly important my sacrifices were and how special it was for me to do that for my dad. He gave me respect. He gave my dad respect. He acknowledged my pain without me having to explain it. And he listened. To this day, that conversation is one of the most meaningful ones I had during the hardest part of my life. I've thought about it when little bits of frustration creep in.
What also helped me was my road trip to Seattle with my best friend. She planned on making the trip all by herself. When I found out and the timing seemed to be right for me, I asked her if she wanted company and I joined her on her journey. When I asked we didn't even acknowledge the emotional difficulties I would be facing. She just said yes and let me go with her.
The trip was incredible! We visited the Badlands, Custer State Park, Mount Rushmore, Jackson, WY, the Grand Tetons, drove through the Oregon Trail, and finally ended up in Seattle. I did not know how much I needed that trip, to see these sites with my best friend, my soul sister until I was there. We spent 5 days together and it wasn't the easiest but when I wanted to talk about things we talked. When I didn't want to talk about things we were our goofy selves. She pushed me to explore nature (which being a city girl was never on my bucket list) and I ended up LOVING it. It was exactly what I needed after spending months focused on my dad and seeing him get worse and worse.
Spending time with my sister in Seattle, and getting to explore a little bit by myself was also very much what I needed. My sister came in right when my dad was hospitalized and was able to stay with us for the first 5 weeks my dad was in the hospital. She literally saved my dad's life several times while my dad was in the hospital. But she wasn't able to be home during the last few months of my dad's life. I knew she was upset that she couldn't be there. Getting to spend time with her for a couple of days was, I think, healing for both of us.
I also found myself alone exploring Seattle and even got a hotel near the airport for my last night there. There is something about being alone that really helps to get clarity. My sister needed to work so I went to the Space Needle by myself. I got Starbucks and sat alone looking at the Space Needle and just letting myself breathe for the first time in months. I was going to check out the Chihuly Garden and Glass, went into the museum store and then decided to just walk around and not be around so many people. For me, the isolation was necessary. I hadn't been alone in months. Living with my family means I'm never alone. That walk to Olympic Park from the Space Needle was everything. I felt better. I wasn't healed but I felt better.
Moving Forward
Those first couple of months after my dad died were definitely the hardest. After I broke down last October, I felt like I could finally start thinking about my future. I had spent so many years putting my dad and my family first and my life and career second. It was now time for me to figure out how I wanted to move forward.
I knew I was still grieving but I was in a much better place to start thinking about my next steps. So I started working on my 2019 bullet journal, used the Classy Career Girl 90-Day planner, and wrote out my long term goals. I ultimately decided now was the time for me to actually give my dream career a solid chance. This was the time for me to focus on me.
Now that it's been a year since losing my dad, some days are still hard. I randomly get hit with bouts of grief. Working in my garden makes me think of my dad and I think about how I hope he's happy with the work I've been doing in the yard. I've been sad going to White Sox games and not having my dad there with me. I've heard bells ring and have jumped as a reaction from when I was taking care of my dad and he would ring a bell to let us know he needed us. But despite all of these little reminders of my family's loss, the whole process of mourning, grieving, and moving forward has given me a clear vision and set of goals for myself.
My dad and I had a heart to heart about a month before he died. He told me he wants me to go for my dreams even though he won't be here to see them through with me. He told me he knows I'm going to do great things. And with his blessing, I'm now in a chapter of my life where I can focus on me. I wish he was here every day. I wish I could hear him talk one more time. I wish I could enjoy one more sporting event with him. Regardless of what where life takes me, I know my dad fully supported me living my dreams and even when days are hard, that's what I remind myself to keep moving forward.
Hey There, I'm Mollye!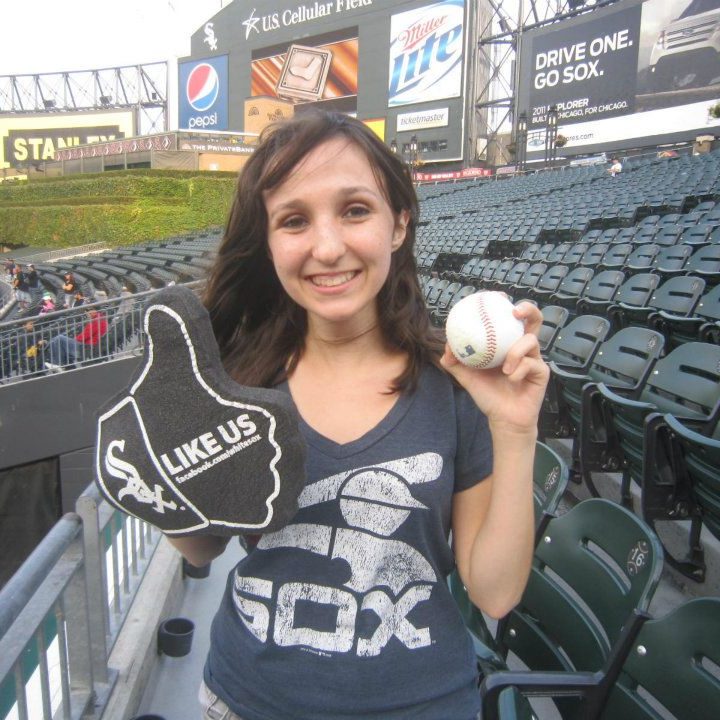 Welcome to my blog where I share experiences in my work and personal life and the tips and tricks that help me stay balanced and get everything done. Enjoy!