What do you do when your sister is getting married, staying with you for 2 weeks before the wedding, and there's only 1 shower for 6 people? You bite the bullet and fix your broken shower!
Up until a few months ago, our bathtub wasn't in working condition. When I was about 5 years old, a pipe burst and my parents never really got it fixed. For 25 years, we had one shower for five people (now six with my grandma living with us). This past summer, my youngest sister was getting married. She currently lives in Seattle, so she needed to stay with us for two weeks prior to the wedding. Six people sharing one shower seemed crazy to me. So, I made the decision (finally) to do a bathroom remodel after 25 years.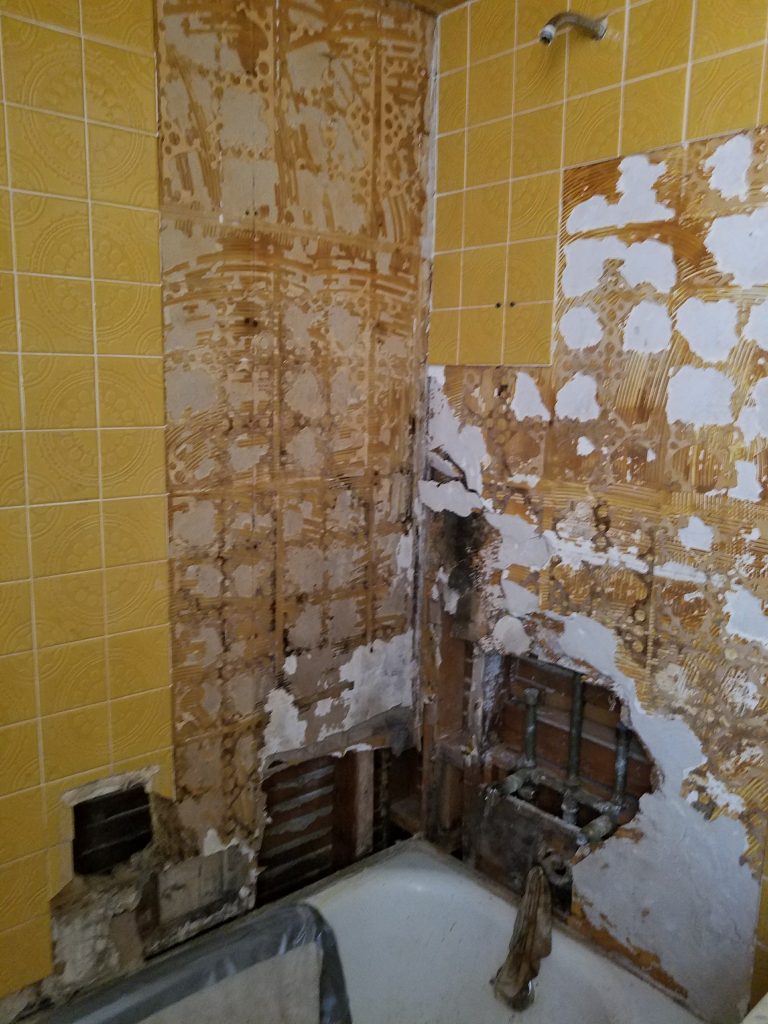 Most people might be hesitant to remodel, especially when you know you're going to have to be paying for plumbing and not solely cosmetics. But for me, I grew up going with my dad to his contracting jobs. My sisters and I would help my dad paint, stain, caulk, etc. And because of my dad's general contracting business, we always had work being done on our house. In fact, our house has been under construction for half my life. Unfortunately, my dad got sick and many of the projects he started never got finished. So as a present to my parents, I wanted to get our upstairs bathroom remodeled so we had two fully functional bathrooms while my sister was in town for her wedding.
Let me tell you, my timeline did not go according to plan. I had to change contractors halfway through the remodel, which pushed back the completion of the project by a month or so. It also increased the budget of the project by $1,000+. In the end it was all worth it. The project, including some new plumbing, cost between $3,000 – $4,000. I also spent 10 hours cleaning the original bathtub which was hard work, but totally worth doing. Adding in a new tub would've cost another $500-$1,000 just for the tub and probably that much in labor costs. I saved about $2,000 by taking the time to clean it up.
Instead of completely redoing the entire bathroom, my main goal was to match the new shower with a lot of the original design and leave room to complete the rest of the bathroom at a later date. The bathroom floors are not my favorite, but they were never damaged and didn't need to be replaced. I absolutely loved the original brass and gold fixtures and the built-in shelf my dad made. The wallpaper needs to go but wasn't a priority in fixing the shower. I could take down the wallpaper and repaint the walls later. The vanity will eventually have to be replaced but it was still in working order. Remember, you don't have to tear an entire bathroom apart if only one element needs to be fixed.
If you're looking to do some bathroom renovations and need some tiling ideas, I recommend Floor & Decor. They specialize in flooring and tile so you'll be able to find a wide variety of options at pretty good prices. A lot of contractors shop at Floor & Decor which also helps with the stock and price, but you don't need to be a contractor to shop there. In addition to the tile, I was able to purchase the grout, cement board, waterproof membrane, tile spaces, etc. The staff was very helpful in making sure we got everything we needed for the project. I purchased all of my fixtures off of Amazon. I had a really specific vision for what I wanted to tie in the old design with the new and Amazon made it easy to find what I was looking for at a good price. You can shop my design below.
I still have to do all of the remaining updates but it's mostly just time, paint, and stain. As far as my shower, it works and is a beautiful, relaxing space. Once I finish the rest of the bathroom, I'll post an update. Until then, I'm going to enjoy my shower remodel.
Shop my design:
Tile was purchased from

Floor & Decor

in Skokie, IL
Fixtures & Decor – purchased on Amazon
Hey There, I'm Mollye!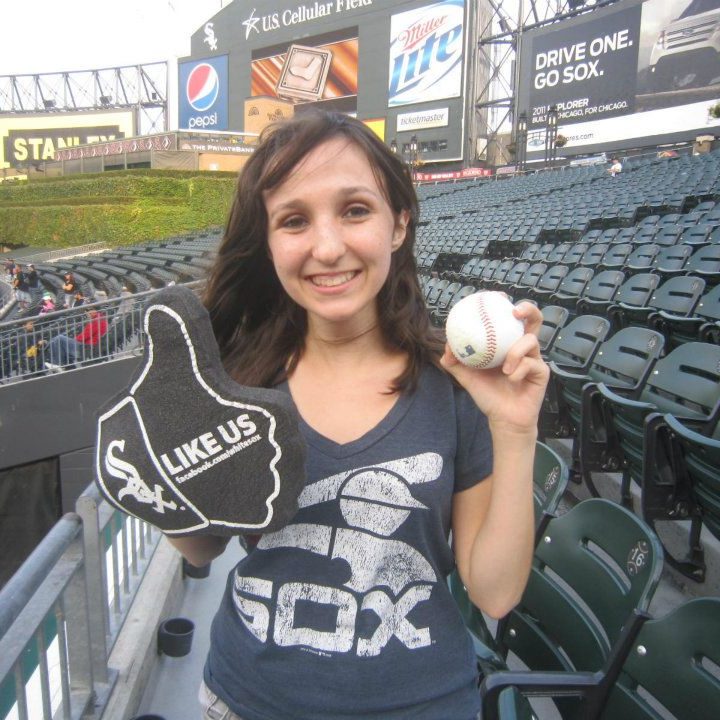 Welcome to my blog where I share experiences in my work and personal life and the tips and tricks that help me stay balanced and get everything done. Enjoy!