For those of you who don't know the TV show Psych, you are missing out on many levels. It is one of the best TV shows out there (my personal favorite). It has an obsessed fan base (also known as Psych-Os). And when it comes to marketing, it does an amazing job of engaging and interacting with fans across multiple channels. If you haven't watched it, you should. As the name Psych-O suggests, this incredibly funny, smart, and quick-witted TV show has a definite cult classic following. In February, leading up to the start of the long-awaited new season, I stayed up and joined thousands of Psych-Os to watch the first-ever #PsychSlumberParty. What other show has gotten thousands of its fans to stay up from midnight to 6 am to catch 7 episodes of the show and interact online with other fans and the cast? I can guarantee if it lasted longer, us Psych-Os would've kept going. Psych has always been great with interacting with fans but the #PsychSlumberParty is a revolution in fan interaction, social media, and marketing.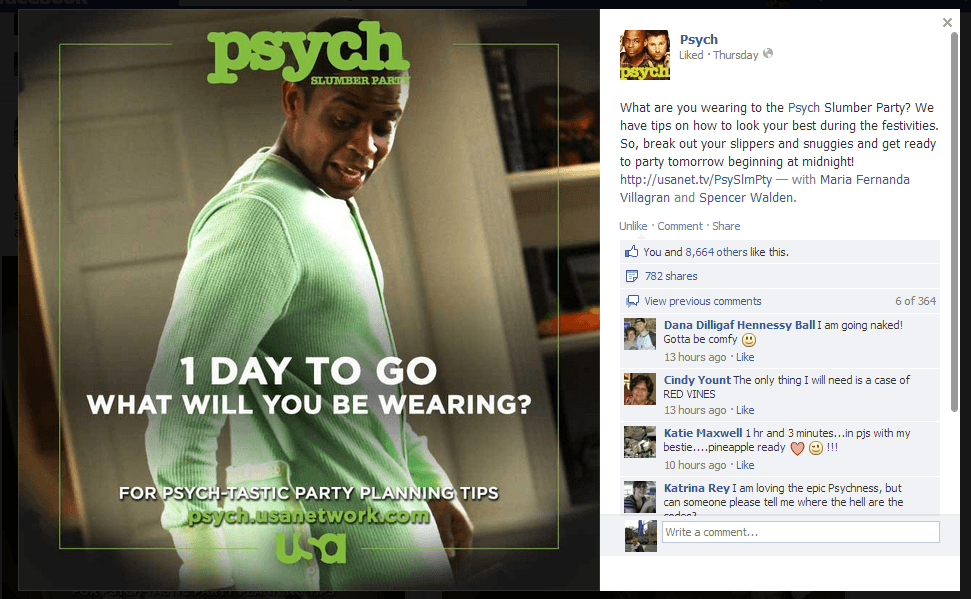 All industries should take note of what Psych has managed to do over its 7 seasons on-air. From day one, Psych interacted with viewers with its Spot the Pineapple game. Every episode of Psych has reference to a pineapple and fans all over the world watch Psych to take part in the game. Now the pineapple is a universal symbol of the show, its fans, and is a big part of all the marketing and promotions efforts.
Psych also has many online platforms to engage fans. Last year Psycho-Os could participate in an online game called Hashtag Killer where they would get clues to solve a crime with the Psych stars, Shawn and Gus. This year, the games continue with the Social Sector Murders. Fans can also join Club Psych to participate in contests, win prizes, and play other Psych related games.
If you're talking social media, Psych is great at that too. Its Facebook page has 2,671,099 likes with 120,712 people talking about the page. Twitter is filled with fans liking and interacting with the stars of the show @DuleHill (Gus), @corinbernsen (Poppa Bear Henry), @Odmunson (Lassie), @maggielawson (Jules), and the official Twitter pages of the show. Feel free to find all of the Twitter pages and check out the engagement on each. I can assure you there's a lot of it.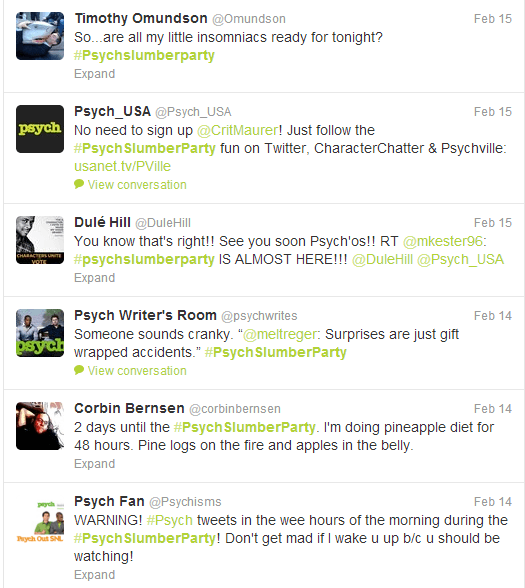 As a marketer, you have to appreciate the great job this show is doing and the fans it has attracted over its 7 years of being on air. There's a lot more that can be learned from and explored by watching Psych. If you are a lover of great TV and/or a lover of great marketing like me, definitely start following Psych if you haven't already. There is more greatness than can be explained in one post. Tweets about "#psychslumberparty"
Related articles
Hey There, I'm Mollye!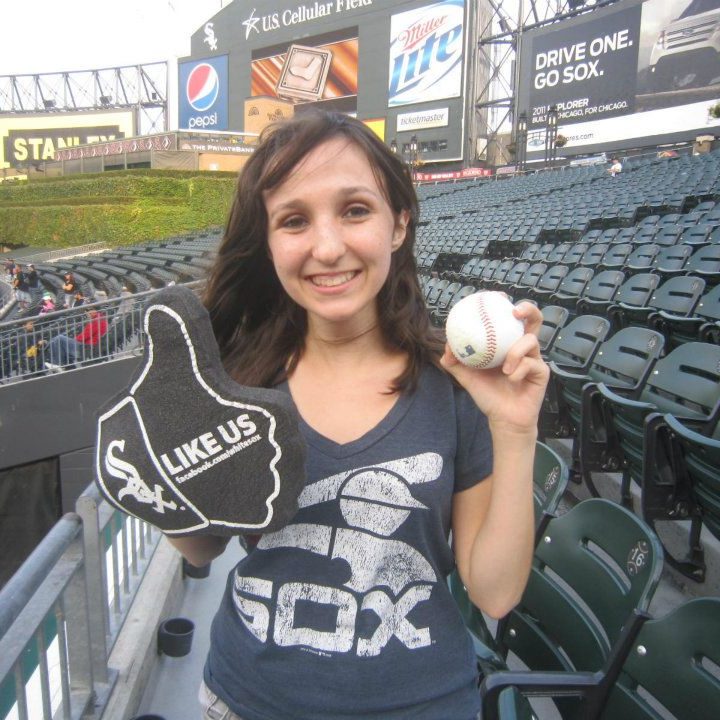 Welcome to my blog where I share experiences in my work and personal life and the tips and tricks that help me stay balanced and get everything done. Enjoy!